Random Listings
FleaVenders.com Random Listings.
It is exactly as it seems, these listings just appear at random, perhaps the random item will suite your fancy or maybe you will be lucky to have your listing show up here on this page page.
Find bargains in our random listings page. Here is where you may catch the item you maybe looking for to add to your collection.
Below is our promotional refrigerator magnet, purchase these to stick to your refrigerator to remind yourself to look for bargains and post listings.
This promotional magnet is used to promote our online flea market website FleaVenders.com. Purchase one of these and the proceeds go into pay per click advertising and search engine optimization to promote item listings on our website.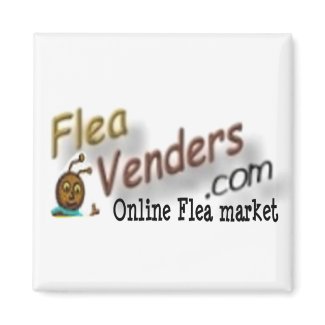 FleaVenders.com Promotional Magnet
by
Photoartproducts
Make
cheap custom magnets
on zazzle
Our random listings page displays items from Venders listed at random. Check this page often because listings will change frequently.
Don't skip a listing you may loose out on a good bargain on an item, or a once in a lifetime purchase. Random listings are here and gone with each page refresh.
When you post a listing it may appear here. There is no certain order in which they appear, even if they are Featured, Front Page Enhanced, or Free listings will appear at random with no automatic selection process. You may get lucky and your listing may appear here at random and your listing may get many hits.
Please remember to share and like listings on Facebook, it will post in your timeline or you can post the listing to someone else's page. You can even post these random bargains to a page that you manage.