Front Page Enhanced
FleaVenders.com Front Page Enhanced Listings.
These front page enhanced listings are posted to our home page and this page also, along with the categories that you have selected. When you create a listing you can select to have your listing posted to the front page for only $2.00 from the listing enhancements menu. Also if you decide to edit your listing at anytime you can also select this feature
You can also generate views by creating great titles and descriptions in your listings, posting your listings to your Facebook timeline or someone else's timeline or a page that you manage. Great for businesses, and individuals alike..
Below is our promotional mouse pad. You can use this at your desktop, or in your office while you are posting listings.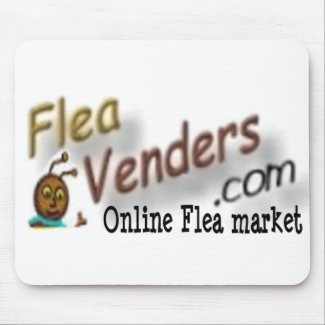 FleaVenders.com promotional mouse pad
by
Photoartproducts
Find more Promotional Mousepads at
Zazzle
Our front page enhanced listings cost $2.00 per listing, we accept paypal for payment. Your listing will appear on our front page and also on this page. Customers and browsers will see your listing as they enter our websites home page and also when the front page enhanced listings tab is clicked.
Don't skip a listing you may loose out on a good bargain on an item, or a once in a lifetime purchase. Most viewed listings can change frequently from potential customers and browsers clicking on the most interesting listings..
Please remember to share and like listings on Facebook, it will post in your timeline or you can post the listing to someone else's page. You can even post these front page enhanced listings to page that you manage.